I made it up to the hills yesterday to shoot at some distance. Shot it from 700-900 yards and we were getting first round hits on MOA sized targets (rocks). That's all the farther we shot it... can't wait to shoot it a bit further. This was with using a
Kestrel
, "Shooter" ballistics on my DroidX, and running the loads over a CED chrony a few days ago. On one rock at 760 yards, we stacked three consecutive shots on it that were darn near touching. Quite happy with how it's performing! Here are a couple of pics from yesterday: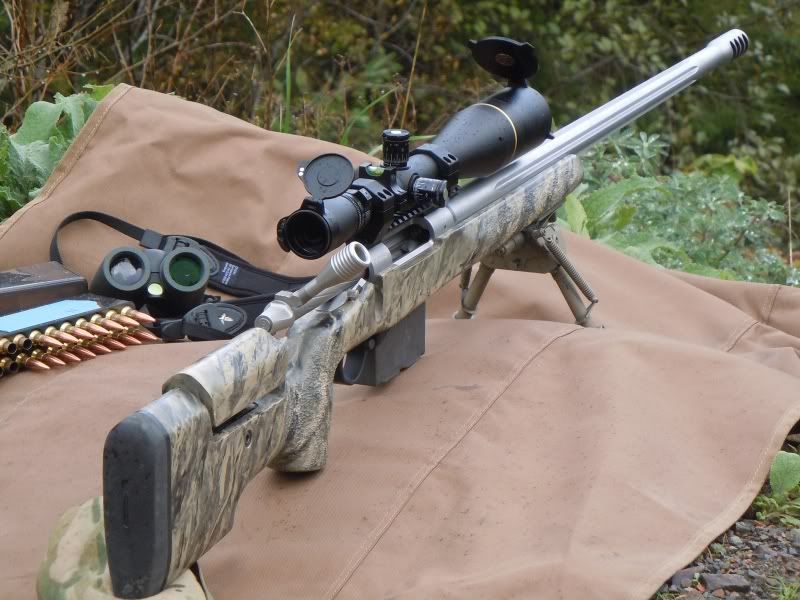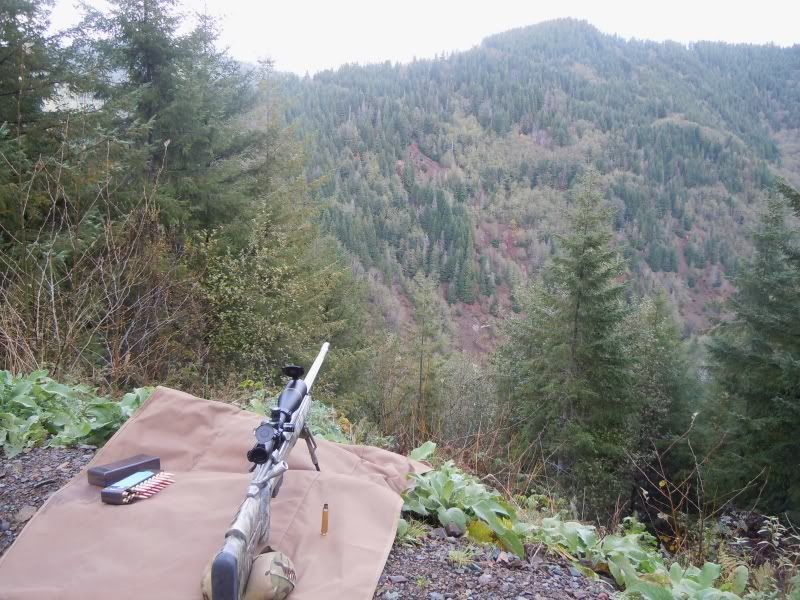 I've had the rifle for a couple weeks now and 93.5 gr of H1000 seems to be the sweet spot for me. With that charge the 300 SMKs are going about 2820 according to the CED chrony at my club. I shot two five shot groups at 200 yards with each: 93, 93.5, and 94. 93 and 94 both went about 1.5" at 200. 93.5 went into just about an inch on both groups. That's with:
Rem brass
CCI 250
H1000
300 SMK
3.90" COAL
30" Rock 1:9.4" twist
There was about a 2-8 mile per hour wind coming across the range at 3 o'clock which was somewhat gusty. 70% of the spread on the two groups was horizontal so I'm thinking they would have been even tighter on a calmer day. Haven't played with seating depth at all yet, just tested from 92-94 grains of H1000 in .5 grain jumps. Haven't messed with changing any of the components, nor do I plan to at this point. I'm running this load for now.
The rifle is also feeding / extracting / ejecting flawlessly at this point. I had some initial issues with extraction and chambering, both of which were addressed by Surgeon and my 'smith (Louisian Precision) extremely promptly.
I really couldn't be happier with it. Here's a few more pics: