Quote:
Originally Posted by
MtPockets
Has anyone had any experience with the 5R rifling? Is there any advantage to it (I see Lilja offers a 3 groove- same question)?
I don't have personal experience on 5R but I do on Lilja barrel's 3-groove (not on .308 but on my .270 AI). I consulted with my gunsmith and Dan on barrel twist and groove and am very pleased with the results thus far.
Check out Lilja's FAQ on 3-groove barrels ...
Lilja Precision Rifle Barrels - FAQ
Also, Dan is very helpful and easy to talk to ... just an overall nice guy.
Good luck!
ADDED:
(C&P from
http://www.6mmbr.com/barrelfaq.html#24636
)
What Is the Best Number of Grooves?
Barrel-makers report that, as long as the ratio of lands to grooves is relatively constant, there is no demonstrable difference in accuracy among 3-,4-,5-,6- and 8-groove barrel designs. Krieger has told us "There isn't any advantage to the shooter. Assuming the ratio of the surface area is kept the same, the number of grooves should not have any effect. Barrel makers use different numbers of grooves for ease of manufacturing and ... marketing hype." That said, in our experience, 8-groove barrels are a little slower, and may foul a bit more quickly because there are more edges to cut into the bullet's jacket and to trap powder residue. We see no reason not to specify a 4-groove barrel if that is your preference. Moreover, IBS Hunter Champion Al Nyhus and others have had great success with Lilja 3-groove barrels. Al believes the 3-groove design cleans up more quickly and yields a bit more velocity. Famed gunsmith and wildcatter P.O. Ackley believed that, all things considered, a properly-made 3-groove barrel is optimal for most common calibers. Ackley believed 3-groove profiles can deliver higher velocities with less fouling and no significant reduction in accuracy. In the months ahead, 6mmBR.com plans to do a comparison test of various barrel formats.
__________________

I voted for my "FREEDOM", "GUNS", and "MONEY" - keep the change - UNK.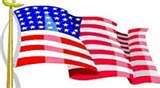 "I am always proud of my country!"
"Leadership Rule #2: Don't be an ***hole." - Maj Gen Burton Field.