Re: 300 imperial magnum what is it ??
---
Quote:
Originally Posted by
rayhuggart
the 300 imperial was developed by a canadian there was 2 versions im not sure witch was first the 300 canadian or the 300 imperial, the 300 ultramag is a very close copy,i personally was going to build one but the ultra mag came out befor i could find a good left hand acrtion to use.
Cool! We have two claims, let's hear it!
__________________

I voted for my "FREEDOM", "GUNS", and "MONEY" - keep the change - UNK.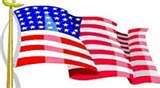 "I am always proud of my country!"
"Leadership Rule #2: Don't be an ***hole." - Maj Gen Burton Field.