Ok, I have done some work with the 25 caliber - 110 Accubonds. I had worked up some good loads for the 85 /100 / 115 grain Nosler BTs which shot great, and then just loaded the Accubonds without moving the seating die. All grouped very well.
This is from a bone stock 25-06 Sendero, only thing done was to lighten the trigger to 1 1/2 pounds. Group on the left is five shots and this rifle would do this on demand. I was stupid to sell it, huh!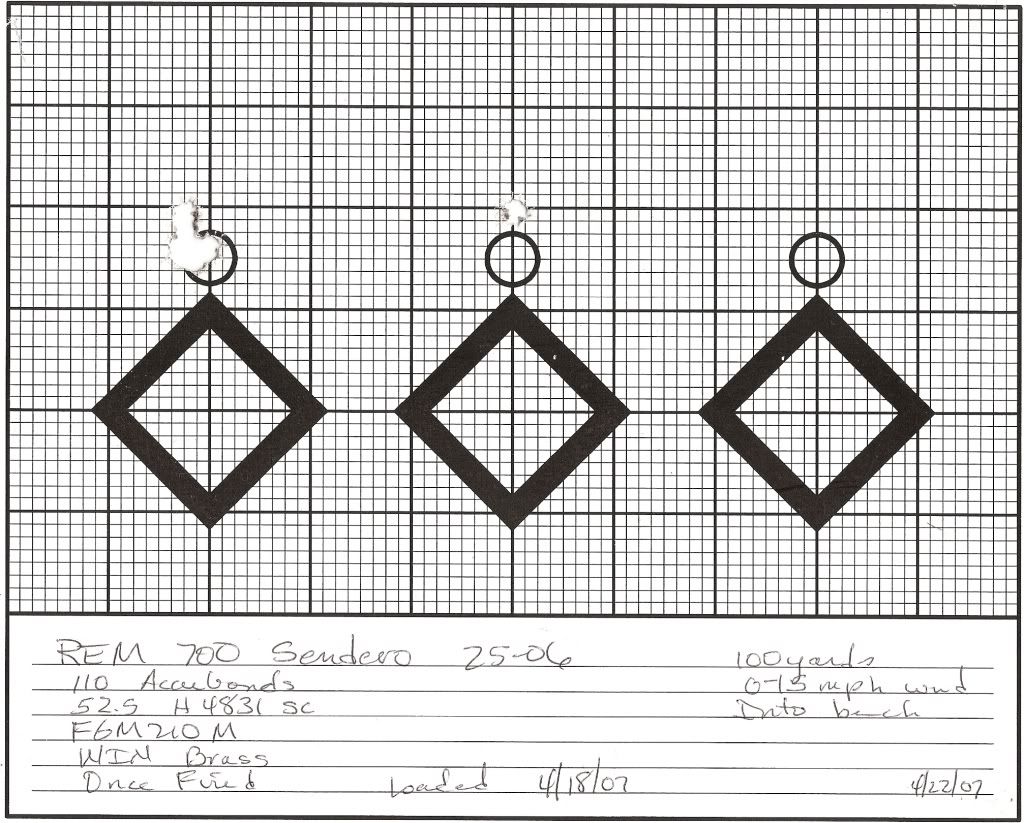 I have also shot the 110 Accubonds in a 25 WSSM, didn't quite group as well, somewhere in the 1/2 to 3/4 inch range at 100 yds, but then I hadn't done that much work with it.