Re: Zeiss Conquest - target or hunting turrets?
---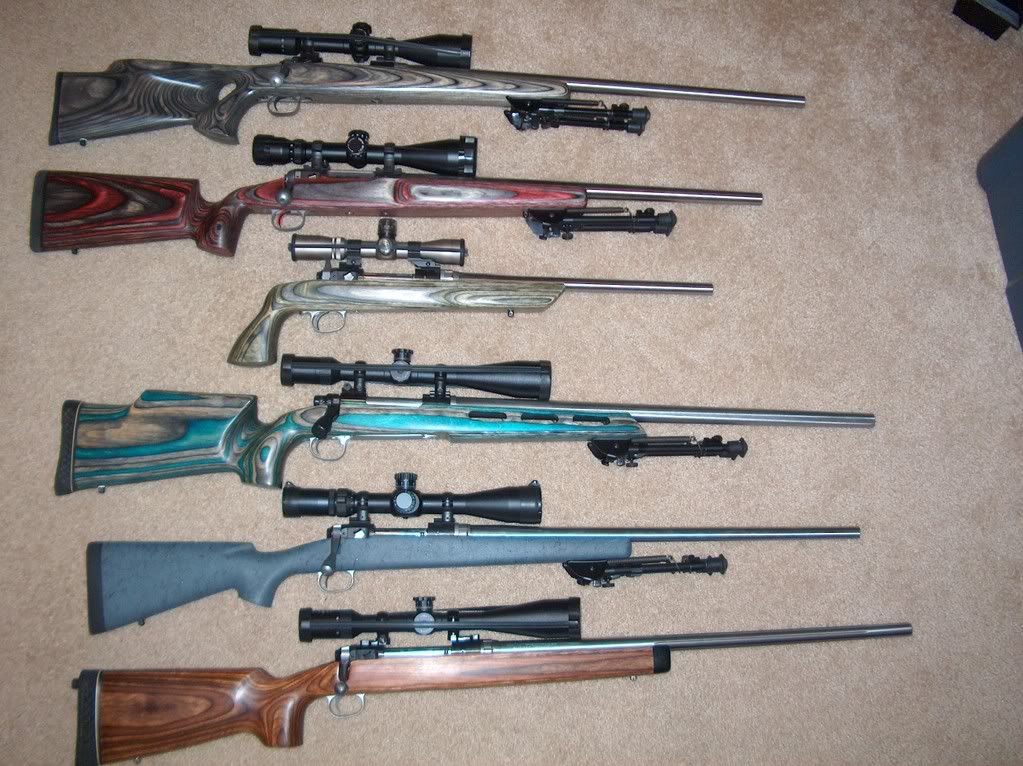 Top one, Bottom one, and the blue and gray stocked one all wear Conquests.
As you can see I have tactical turrets on most everything. I have never had one turn when I didn't want it to. I've never had one in a scabbard, but I've had them just about everywhere else.
Chris
__________________
Ignorance can be treated with education, sadly there is no cure for stupidity.