this is a chart I made a few months back that shows all of the different amounts of adjustment you can get from the signature rings, especially when you use them with a tapered base. Many have posted about getting more elevation adjustment by using these rings, but what I really like them for is to reduce the moa from a more radically tapered base. This way I can use my rifle just like normal, and before I go shoot a mile, or 2000 yd shoot, I just swap inserts around. I like a 30moa Ken Farrel base, with inserts set up for 21 moa down. This lets me go all the way to 54moa on the same base, or as low as 6moa for shooting close.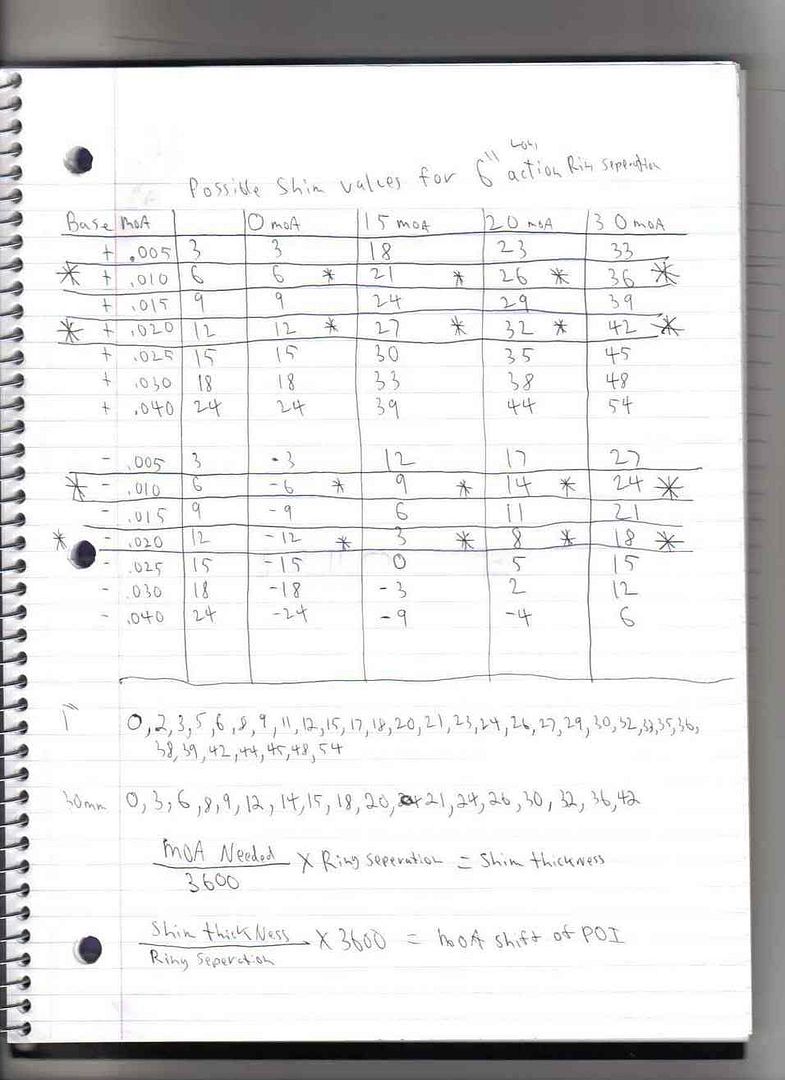 at the bottom is a pair of formulas for figuring values with different ring spacings, or for shimming under the base.
the rows with stars are amounts avalable in 30mm tubes. Burris is not making 30mm inserts in a few thicknesses, nost noteable is the .020.