Re: What MOA for my Lapua Scope mount
---
Quote:
Originally Posted by
SidecarFlip
At our age, just seeing 1000 yards is a challenge.............
I hear ya! This is my all time favorite ...
https
__________________

I voted for my "FREEDOM", "GUNS", and "MONEY" - keep the change - UNK.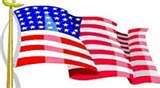 "I am always proud of my country!"
"Leadership Rule #2: Don't be an ***hole." - Maj Gen Burton Field.