Quote:
Originally Posted by
Ksmirk
I guess I should have ask can you see well enough through a 16x or 20x at a mile? mostly 24x24 plates (yeah big piece of ply behind it)
Here's what a 24" by 36" plate looks like at 1500 yds through a 14X IOR: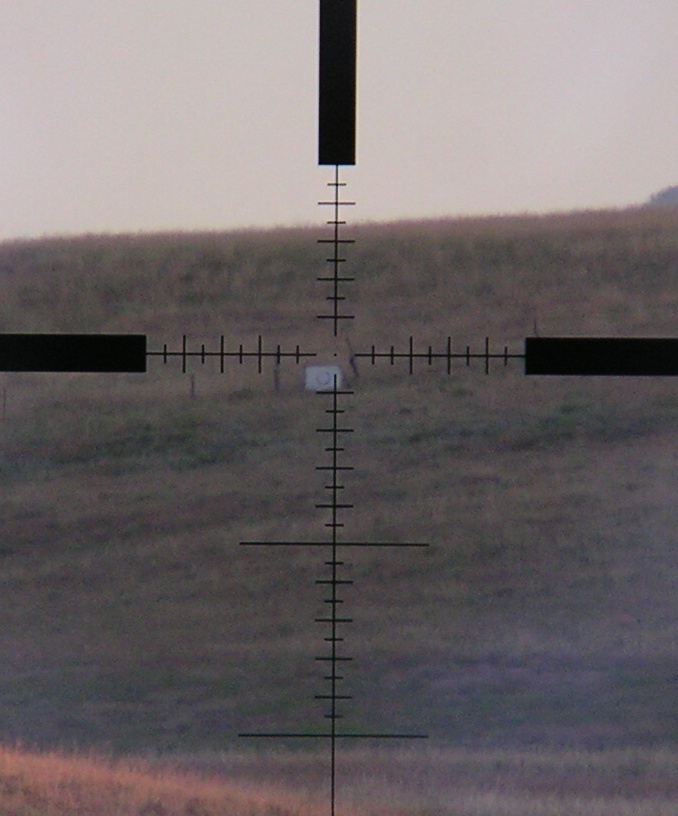 The circle is 1 foot diameter. Of course in person it was much sharper, the blurriness was my problems getting the camera to focus.
It's not quite a mile, but it should help give you a point of reference. That's about exactly how it would look at a mile through a 16.4X scope.