Forget all about inches and cm and MOA. You don't need them anymore. Start thinking in Mils the way you used to think about MOA and you'll pick it up quickly. Edit to add quick answer: 2.46 Mils, round to 2.5. Dial scope to 2.5. You're done. "1 cm clicks" is unfortunately confusing to some. I believe the new S&B's are labeled .1 Mrad Clicks. It's the same thing, so forget all about cm's.
Use drop/drift data in Mils. 1 Mil = 10 Clicks on your scope. 6.3 Mils = 63 clicks on your scope. See how nicely that works? Of course your scope is nicely labeled so you don't need to do any counting--if you need 6.3 mils simply dial the turret to 6.3. Easy as pie. Here's the dropchart I used last season: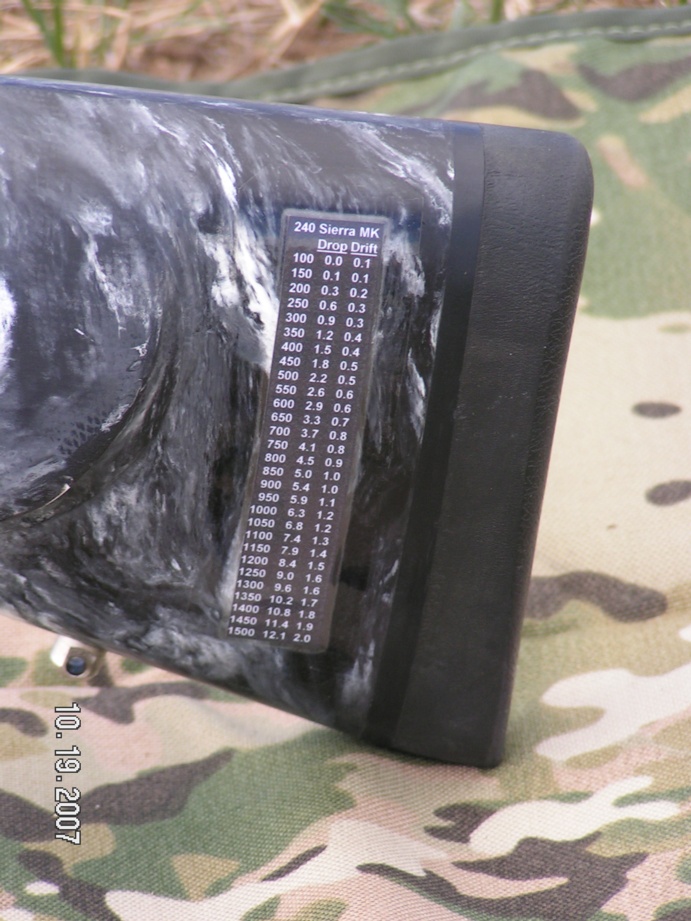 As you can see, it's really simple and neat, only two digits for each value out to 1300 yds. I like that better than 19.25 MOA, 21.75 MOA etc, numbers. And these numbers match the reticle so you can use them interchangeably. If you need 1 mil of wind correction, you can dial 1 mil on the turret or hold one dot--and that will work for you on any power with FFP. The same for elevation--you can dial a number and when a correction is needed either dial or hold it.
This
is the program I used to make that. It's a modified version of the one I posted in the sticky in the ballistics section. I modified it specifically for the 3-18 IOR but it'll work just fine for your scope, it just has a bunch of stuff you won't need. Of course there are many others, use whatever you like the best. And of course any ballistics program is just a first guess that will only be as accurate as your inputs, you need to verify the numbers and adjust as needed.