I've found it necessary to come to a compromise between outdoor photography and photographing hunting/shooting/scouting experiences.
Purchases of several different digicam adapters has resulted in failure. My kids bought me a Cannon PowerShot SD78 IS. It turns out to be way more nifty than the Olympus I've been trying to use.
I made a camera adapter that fits the camera to the Nikon XL-II 16-48. This adapter is a proto type until I can develop machining skills sufficient to make a more presentable model.
I've learned that when it comes time to shoot there is no time for photography quality images. The extra quality and camera seems to be only good for serious photography. If a 'camera man' is available then the heavy duty quality camera is great.
Here's the adapter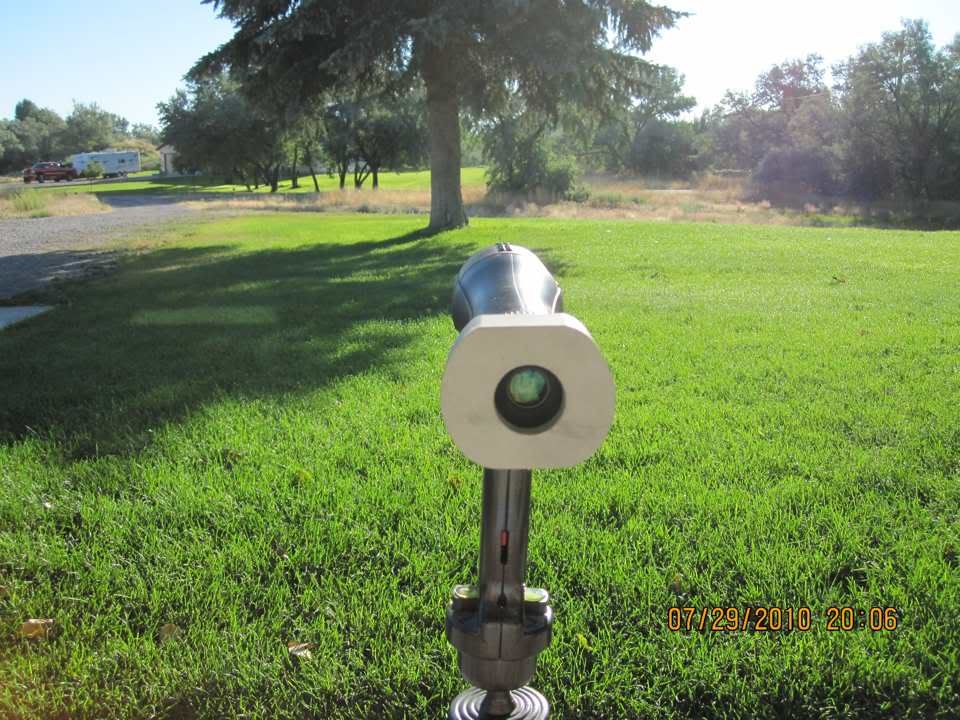 The resulting 'power' of the setup is from 16X to 48X added to whatever the camera gives when set on the widest angle. Multiply those numbers by 3 when the camera is zoomed to 3X.
Here's a bunny that happened to be available for shooting. On 16X.
Here he is at 48X
Not the highest quality but plenty sufficient for showing the subject. Also when the camera is zoomed only a little the 'circle' goes away but I kind of like it this way.
Here's the rig I have for the more serious photography efforts (Which I am no good at BTW
) In fact the two photographers in the family won't let me take in the hills! even though it's mine!!!)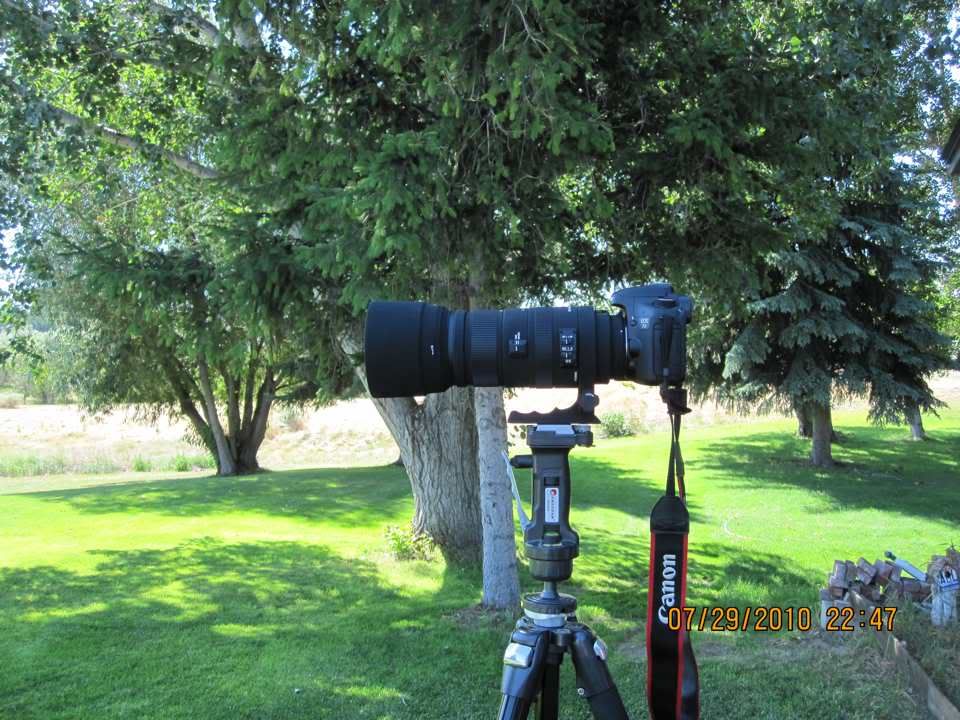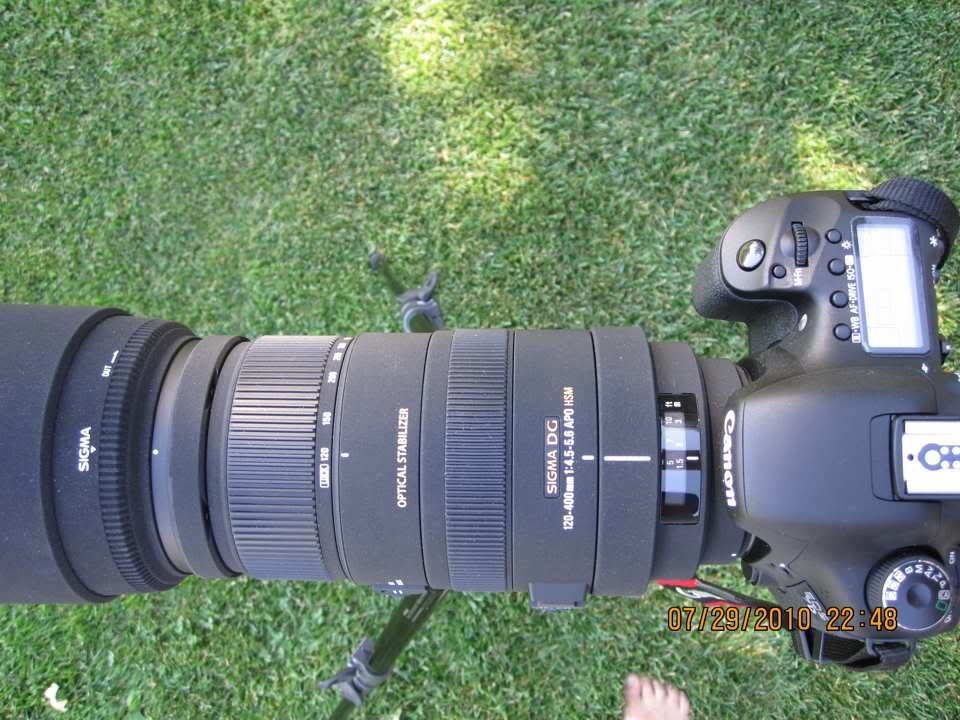 Multiply the 120-400 by 1.6 to get the zoom for the DSLR.
Video capability is extra super.