Hello Hunters and Shooters, we are now loaded up and ready to help our shooters gear up for the upcoming competitions and hunts. I will be regularly posting gear we have ready to ship, with exclusive specials to LRH.
NIGHTFORCE NXS F1 3.5-15x50 ZeroStop MLR2 C359
The U.S. military asked for a scope that is exceptionally fast and applicable to a wide range of targets at various distances. Nightforce NXS F1 3.5-15x50 is the answer. The reticle is located in the First Focal Plane, which has distinct advantages in high-stress situations and when the user might encounter targets from up-close to 1000 yards or more.
A first focal plane reticle remains in the same visual proportion to the target across the scope's entire magnification range, making it especially appropriate with range finding reticles. Combined with Nightforce highly tactile and intuitive adjustments, it makes for a scope that is extremely quick, accurate, responsive and utterly reliable. Illuminated reticles are standard with every Nightforce scope.Nightforce ZeroStop adjustments are standard in the F1. In addition, a set of Nightforce Ultralite rings is included (A101). Waterproof, fogproof and shockproof Nightforce scopes are covered by Nightforce Limited Lifetime Warranty.
Magnification Range: 3.5X to 15X
Objective Diameter: 50mm
Tube Size/Mount: 30mm
Length/Weight: 14.8" / 30 oz.
Field Of View: 28 ft @ 3.5X; 8.7 ft @ 15X
Eye Relief: 3.15" (80mm)
Turret Adjustment/Click Value: .1 Mil-Rad
Elevation/Windage Adjustment Range: 30 Mil/ 21.8 Mil
Zero Stop: YES
Reticle: MLR2
Reticle Illumination: Yes
Reticle Focal Plane: First – magnifying
Scope Finish: Matte Black
Warranty: Nightforce Limited Lifetime
We have plenty of these in stock, and we already know if you're looking at the Nightforce, then you know it is the best of the best optics for a surefire shot.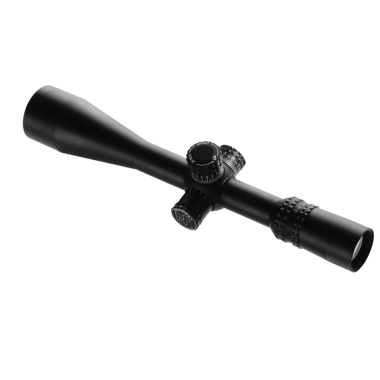 This product can be found at:
Special Offers | 1 Shot Gear