The Monarch comes with low profile finger adjustable knobs that are indexed 1, 2, 3, etc with 3 hash marks between each number. 1/4"clicks, the numbers represent MOA. They are covered. They look similar to the ones on the Buckmaster, maybe a bit larger diameter.
Pics: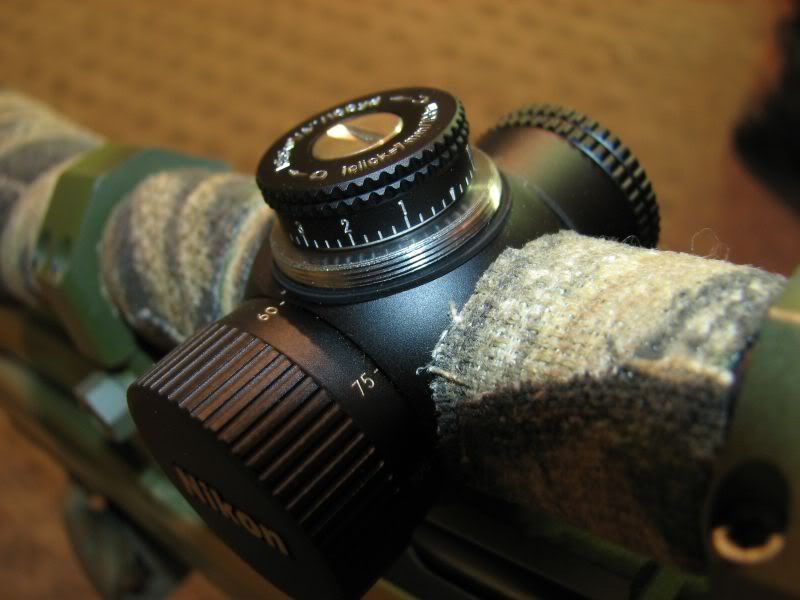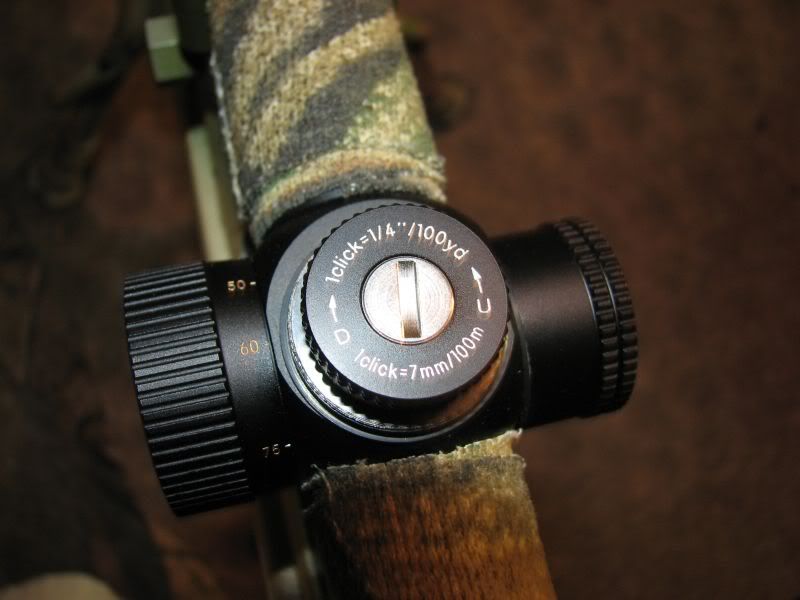 I understand that you can order replacement high profile target knobs, but I have not seen a set.
I have my Monarch on a 308 that is primarily used for hunting, I do dial in the drop on longer shots, the low profile ones have been working fine for me.
huntin1