I have 2 of the Kahles 3x12x52 CL MultiZero's, one on a custom 280AI and the other on a custom 338RUM. For comparison I also have a Burris 4x16x50 Black Diamond, a Zeiss Diavari 2.5x10x50 V/VM, a Zeiss 4.5x14x44 Conquest RapidZ800, a Kahles AH 3.5x10x50 TDS and an IOR 6X42 MP8 along with reloading and shooting ocassionally over 40 other rifles.
I bought my MZ's several years ago for $600.00 each when the prices got cheap after the distributorship went South. They are excellent scopes and I haven't had a hiccup yet. The 338RUM is certainly a test of holding up under recoil with over 300 shots through it.
The MZ's and the Diavari are my brightest scopes with a very slight edge going to the MZ's. The Conquest has the best resolution and clarity and when I need to spot bullet holes at 300 or 400 yards I pick up the Conquest.
When you think about it, the MZ claim to fame is repeated turret adjustment and then returning to your zero and if that was not exceptional then the long range adjustments would be useless.
Here's how it works. On the top of the elevation turret there are 3 settings; A, B & C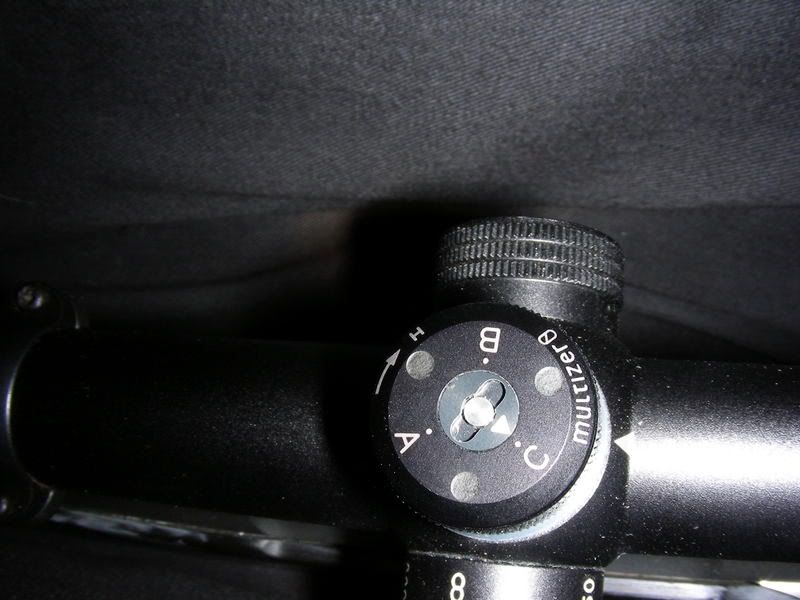 Essentially you zero your scope on A, set your zero stop on B and shoot on C.
You put it on A and set your zero as you would any other scope. I set mine on 200 yards. After your rifle is zeroed, change the setting to B, rotate the turret counterclockwise until the turret stops and that will set the internal stop to your zero. Then hold the turret in place and change the setting to C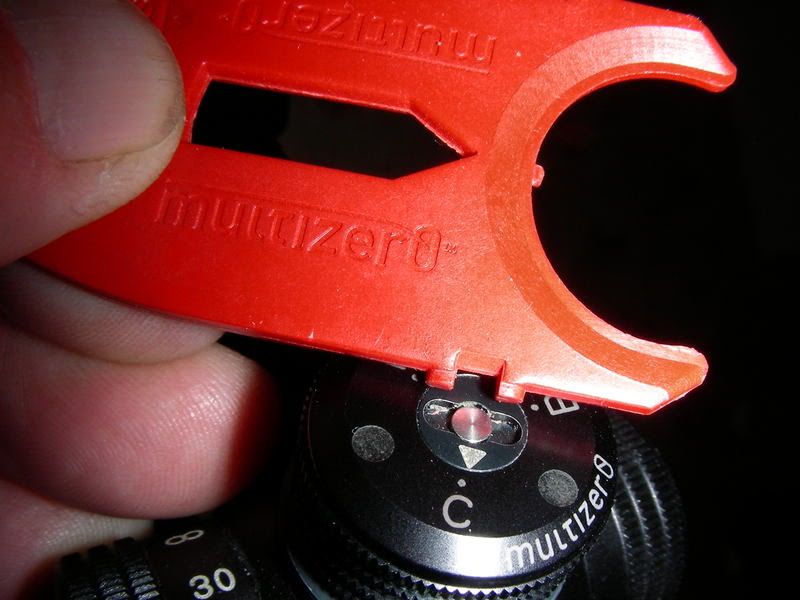 The turret is divided with horizontal black and silver layers. The black ones are stationary and turn with the turret and the silver ones are set back and turn with a little effort but are not loose enough to move without you setting them. You can use the red tool or just move them with the point of a ball point pen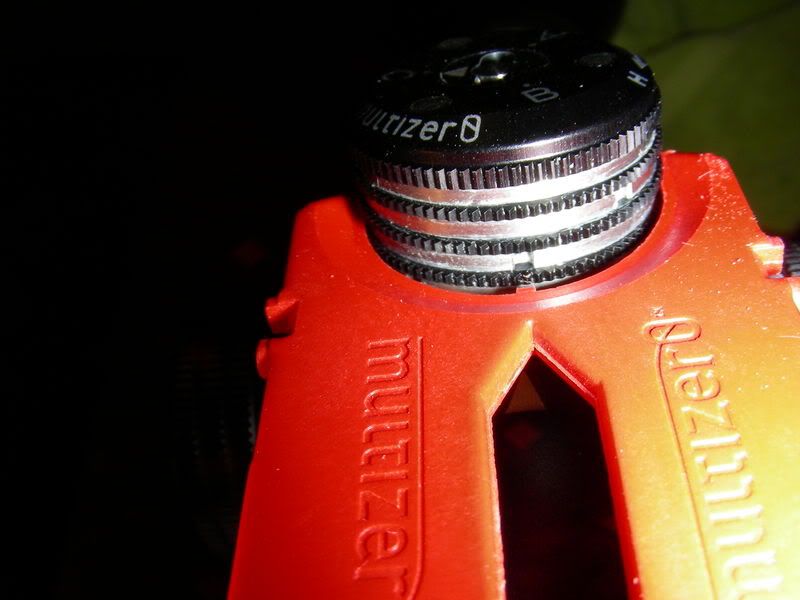 The marks are easy to see and one is not needed for 200 yards since you have an internal stop for that yardage. Here is the scope stopped at the zero stop and the first mark to the right is for 300 yards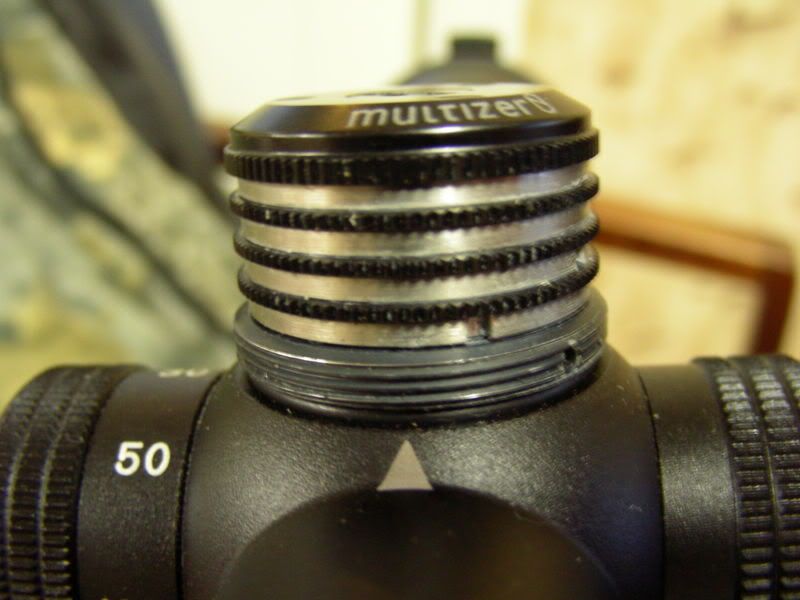 One advantage is that you can easily set your distances between your set marks, like this is set for ~430 yards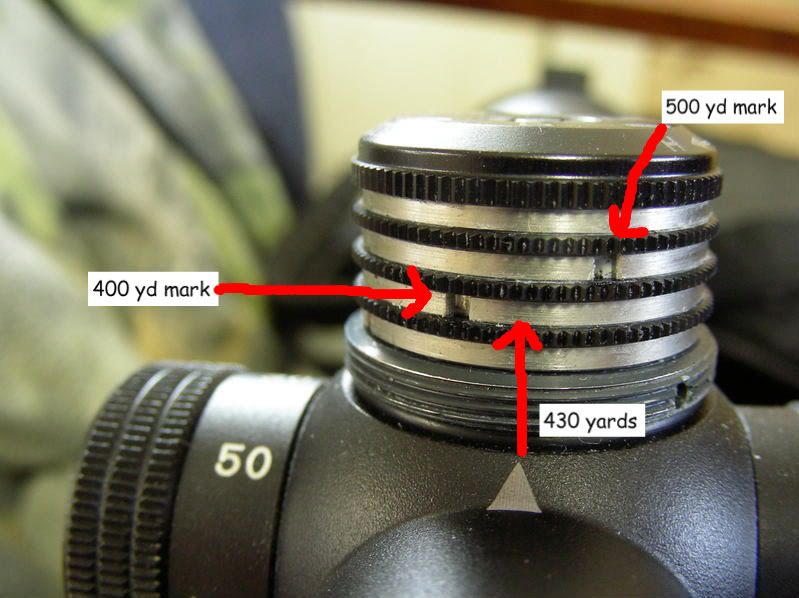 or ~530 yards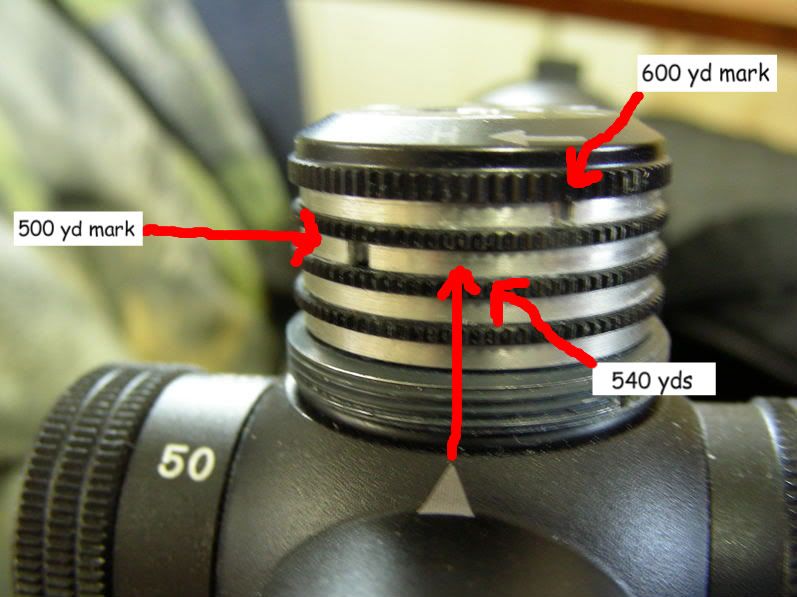 easier and quicker than counting and definitely easier to return to your zero.