Quote:
Originally Posted by
BountyHunter
I would look at using the Surefire G2 light ($34) and buying one one the clamping brackets for it to mount to the picatinny rails on the AR and mount the rail to the gun somewhere.
Yeah, that's a good way to go. I've found cheap Leupold Rifleman aluminum 1" rings work well for mounting G2's: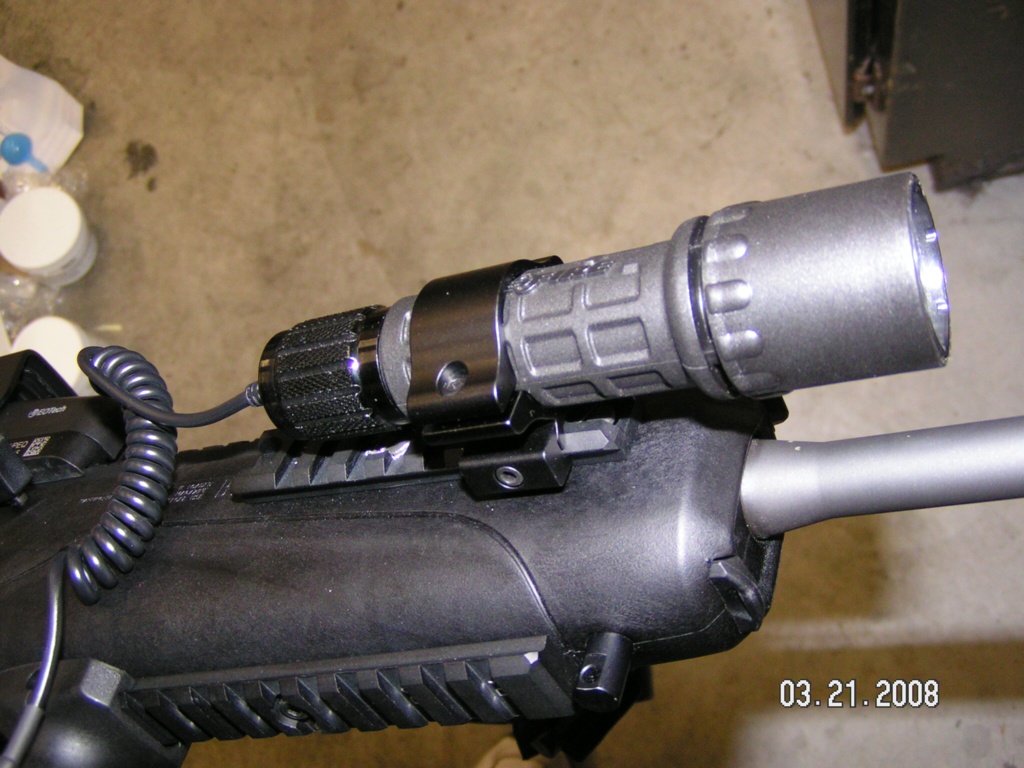 That'll work on any chunk of rail mounted to the rifle or on the scope using those C.O.R.A. rings posted above.
BTW, you can get high powered LED's for G2's which are a couple times brighter than what they come with. It makes for a pretty good combo.