Re: Trouble ranging small targets
---
Quote:
Originally Posted by
SBruce
FEENIX, Were you using a Leica 1600 or the newer 1600B ?

Either way, sounds like you've got quite a bit more powerful unit than I do. I have got some 1800 and 1900 yd readings, but they've only been on the sides of buildings. I have not been able to get deer at much over 1000 yds.
Leica 1600. Perhaps I got lucky with my unit.
__________________

I voted for my "FREEDOM", "GUNS", and "MONEY" - keep the change - UNK.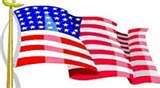 "I am always proud of my country!"
"Leadership Rule #2: Don't be an ***hole." - Maj Gen Burton Field.