I am all for the little ones getting started. I also cringe to hear people say they want to wait until their son/daughter is old enough to want to go hunting or fishing. I always figured I would take mine until they told me they did not like it.
My daughter has been hunting with us since she was 5 months old. She does not know any different and she absolutely loves the outdoors, hunting and fishing. She is also taking up shooting her BB gun. I get weird looks all the time when we talk about her shooting because she is only 2.5 now but, she is pretty decent. I have spent a lot of time with her shooting and while she has a long way to go she does very good.
Here is her before she was one, I think she was about 8 months at the time.
Her Pop teaching her about a 300 WBY!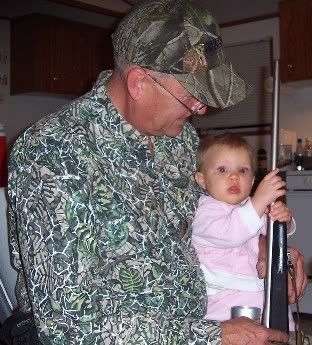 She cut her teeth on horns!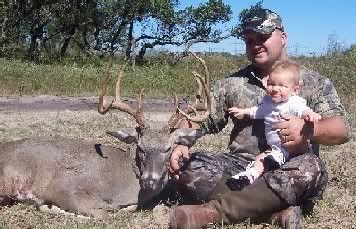 And this year she learned how to clean a dove! She love bird hunting and running the dog!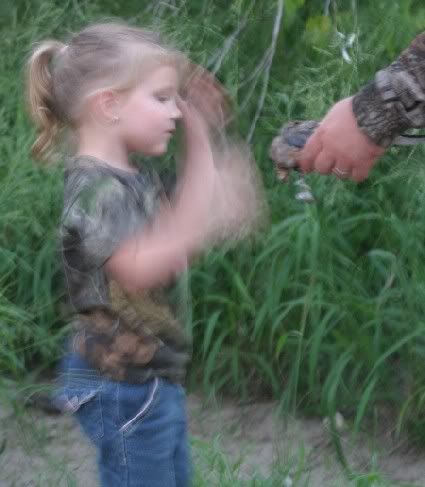 I am going to have to start working on getting her a real gun fixed up in the next year or two!
Shawn,
You should be very proud! When he steps up to a 222 or 223 or something to kill a whitetail with we will have to arrange some sort of hunt for him. I love watching young kiddos shoot does or hogs or even management deer!