Re: Removable muzzle brake?
---
Quote:
Originally Posted by
CHARLIEDUECE65
Get the Vais break for a sporter rifle......I carry ear protection (Walkers game ear power muffs) with me....it's not a big deal.......any rifle will hurt your ears without hearing protection....obviously a breaked rifle will hurt them worse.
ishootkittens,
Just a friendly reminder, see post #s 5, 11, and 14.
__________________

I voted for my "FREEDOM", "GUNS", and "MONEY" - keep the change - UNK.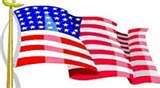 "I am always proud of my country!"
"Leadership Rule #2: Don't be an ***hole." - Maj Gen Burton Field.