Quote:
Originally Posted by
shortshooter
Kirby, this is for real and not fake. It happens just like this. Seen the EXACT same thing happen to an Remmy 700 my dad shot. EXACT!

It was really loud when it went off and it knocked the synthetic foreend off the stock and the barrel looked just like it did on this video.

Fortunately none of us were injured and we still have that barreled action. To this day I don't know what he got in there to make this happen, but I have a suspicion it was snow or some ice.
Exactly the blow up that your father experienced damaged the stock, the blow-up in the video did not.
The barrel blow-ups that the Tikka rifles experienced a few years ago not only damaged the stocks, but the scopes as well
I am going to have to raise the flag on this one as well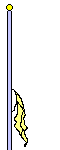 __________________
range it,check the wind, dial in correction, aim and only one shot