Well I thought I'd share one of my favorite guns with everyone! Its a Colt AR-15, or started as one anyhow. My Uncle never shot it, so, being very interested, I asked him if I could fix it up and shoot it a bunch. He said yes, and soon enough, I bought a scope mount for the carry handle and a scope to go with it.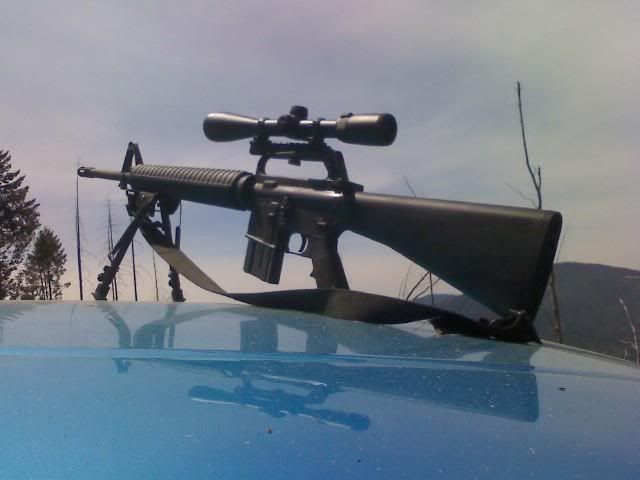 I had a lot of fun shooting, and practicing, but soon got bored of the not so impressive accuracy. 2 moa was the normal. But the barrel had been neglected before I got my hands on it, and the scope set up could not have been that accurate either! So, one day I got the idea that I was going to build my own upper! After much researching and looking at my budget, I decided to buy all the necessary parts from DPMS. Except for one or two things such as some lighter trigger springs.
I purchased: 24" Stainless Bull Barrel
Flattop Stripper Upper Reciever
Free Float Handguard
An offset screw to fit the Colt Lower
Gas tube, roll pin
Barrel Nut and Barrel Wrench.
Burris Tactical Tall Rings
(Im sure there was something else, but I cannot recall at the moment)
I had to fab the Barrel wrench because of the thick Bull barrel, and I drilled a hole in the Handguard to mount a stud for the bipod.
I had read all that I could, But I had absolutely no gun-smithing experience at 17 years old. But I did everything by the book, took off the old upper, and carefully pieced together the new one. Torqued the new barrel to my lower, Attached the handguard, got the gas tube in and got everything secured. Next on was the optics. I decided to stick with the Nikon Buckmaster scope that I already had, because I had no complaints, and I didn't really want to buy a new one at the moment.
Here she is now, a Half Breed Colt/DPMS mix, and I am really happy with how she turned out. I just bought a reloading kit and will be working up a bunch of loads with 55grain Blitz-kings for varmint hunting.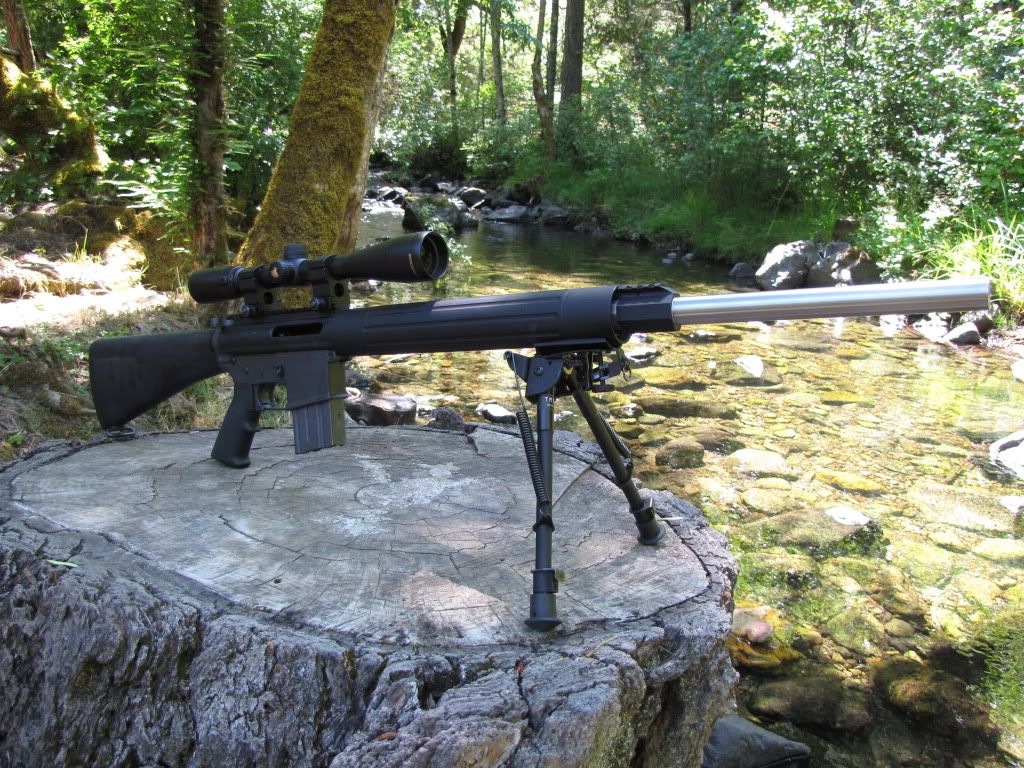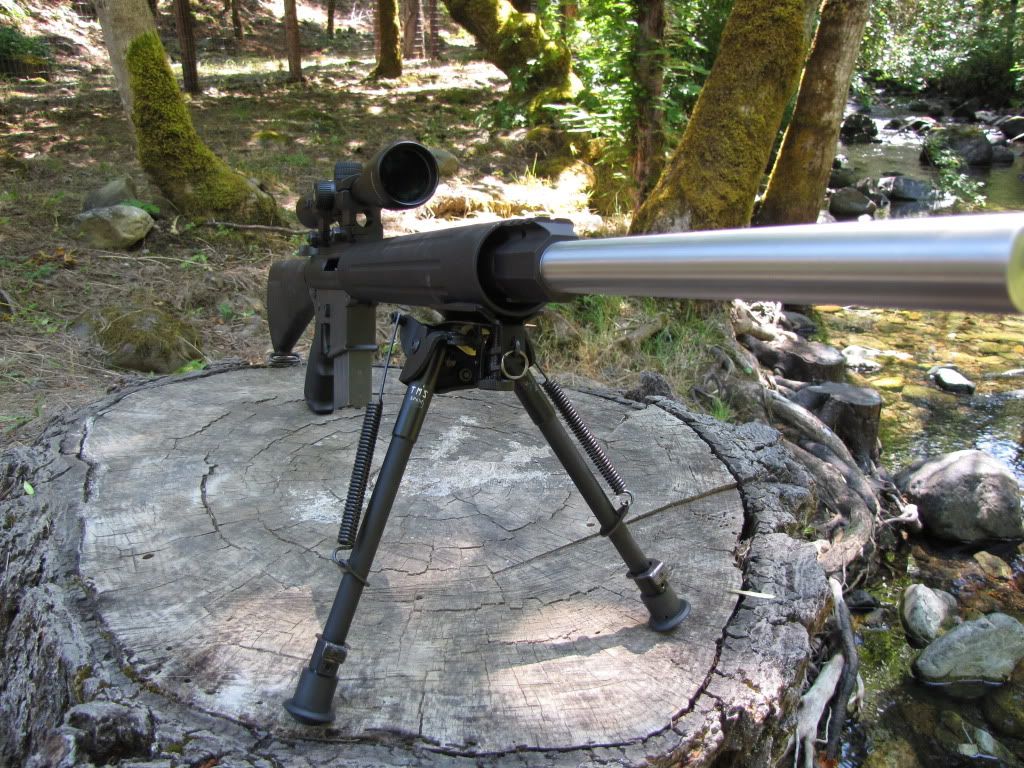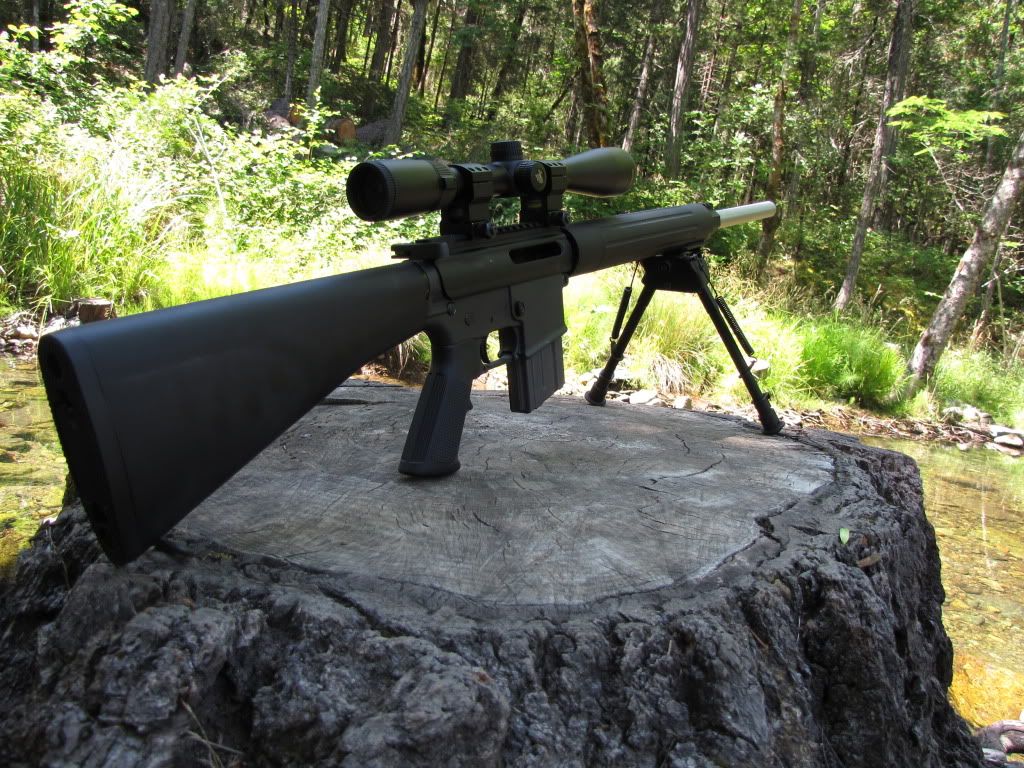 And the First 3 shots that she printed when I took her out today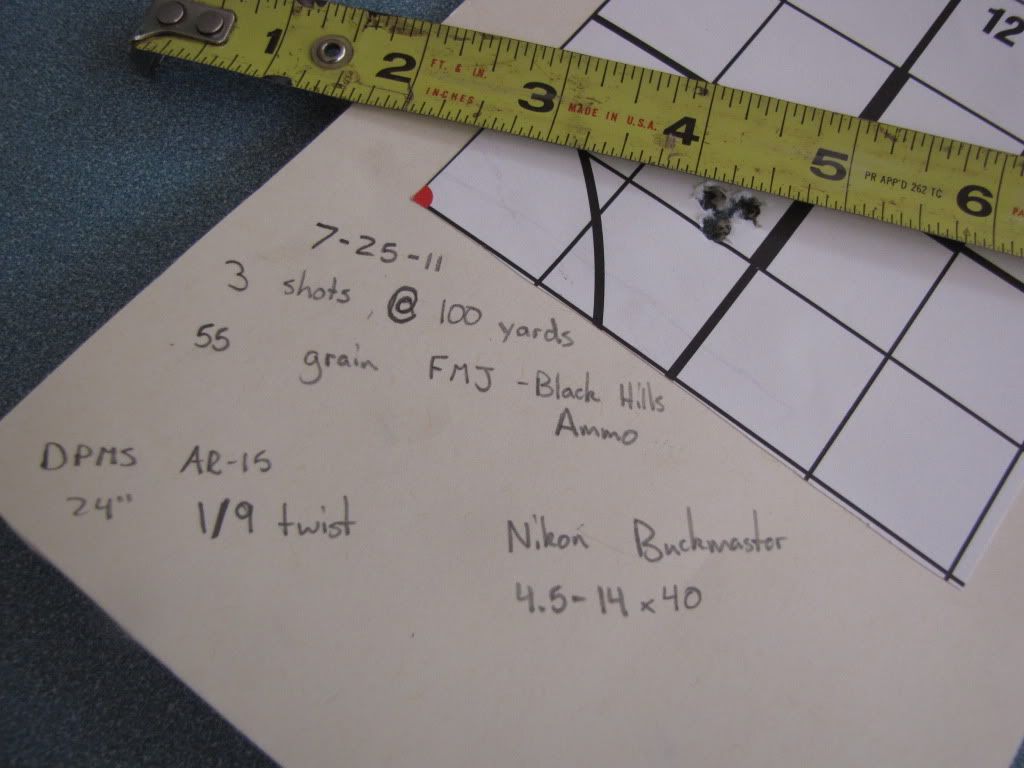 Thanks for looking!