Quote:
Originally Posted by
Bigeclipse
I understand maybe I should have gone with a 270 or whatever for less recoil but I didnt lol Maybe I will get a new rifle next year but this is what I have for this year.

P.S. Muzzle breaks are kind of frowned upon where I am due to noise and blah blah blah. I know...stupid but I have to deal with it.
Recoil? It's not necessarily the chambering but the load and rifle combo ... .300 WSM with 165gr ??? factory ammo vs. .270 Win with 175gr Matrix VLD handload.
Do not underestimate the .270 Win, esp. when you reload, it's definitely no slouch with the right bullet, powder, and barrel combination and of course the nut behind the trigger. I'm pushing 175gr Matrix VLDs @ 2919 FPS with 57.5gr H4831SC while fire-forming to .270 AI. My goal is to 3100 FPS or near that but accuracy comes first.
Frown all they want but it's your rifle. As Jeff (BROZ) noted, an effective muzzle brake is awesome ... it not only reduces the recoil but also reduces muzzle rise ... being able to see the impact on your target is priceless.
Below is my .270 AI with JP Enterprise Beenie Cooley muzzle brake.
__________________

I voted for my "FREEDOM", "GUNS", and "MONEY" - keep the change - UNK.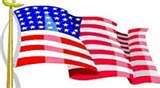 "I am always proud of my country!"
"Leadership Rule #2: Don't be an ***hole." - Maj Gen Burton Field.