Quote:
Originally Posted by
Bulldog
Guys I've a rifle that groups lights out at 100yds. But at 300 it opens up alot??
As others have pointed out, need more relevant input, otherwise, there's going to be too many speculations (hate "ass"-umptions
).
Having said that, here's my speculation ... if you are getting 1" @ 100 yards, and if you mean opens up a lot is 3" @ yards, then I see nothing wrong (other than an opportunity for improvement) .
Good luck!
__________________

I voted for my "FREEDOM", "GUNS", and "MONEY" - keep the change - UNK.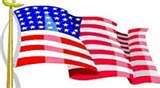 "I am always proud of my country!"
"Leadership Rule #2: Don't be an ***hole." - Maj Gen Burton Field.