Re: Do I really need a 300 WM?
---
Quote:
Originally Posted by
gohring3006
good video Feenix, believe it or not but we ran a borescope thru my 5r TC Venture 30/06 and it was like a mirror, they claim match grade barrels and I would say they are very close, also I was going to have it blueprinted and the smith couldn't improve on it. Its a three lug bolt and al three lugs had uniform contact at 90% or more just wish they had a better stock, also wish I could get the trigger below 3.5#..
They are so underrated but darn good rifles. One of the few manufacturers that guarantees accuracy. I got 3 guys from my squadron hooked with them now.
Between the 3 of them, there are two .270 Win Venture, one .270 Win Icon, and two .300 Win Mag Venture.
__________________

I voted for my "FREEDOM", "GUNS", and "MONEY" - keep the change - UNK.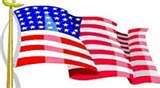 "I am always proud of my country!"
"Leadership Rule #2: Don't be an ***hole." - Maj Gen Burton Field.
---
Last edited by FEENIX; 06-07-2014 at

01:51 PM

.