Sorry I didn't see your earlier post but what kind of barrel do you have, factory or custom? Match grade?
Excerpt from a September, 1998 issue of Precision Shooting magazine. Mr. Kevin Thomas (Sierra Bullets), in a controlled test, that there was
little benefit to deep freezing match grade barrels
. He could
see no difference in accuracy but probably a slight increase in useful life
.
(
Lilja Precision Rifle Barrels - FAQ
)
Per above findings, "
don't do it
"!
Barrel makers do some kind of stress relieving, i.e.,
Lilja Precision Rifle Barrels
Also, see similar threads below.
Good luck!
Ed
__________________

I voted for my "FREEDOM", "GUNS", and "MONEY" - keep the change - UNK.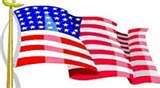 "I am always proud of my country!"
"Leadership Rule #2: Don't be an ***hole." - Maj Gen Burton Field.