Quote:
Originally Posted by
Broz
I have put several on 7mm Sendero's If you plan to shoot long and will be shooting prone I would only opt for a side discharge brake. The radial brakes with holes on the bottom stir up one heck of a dust storm. There are many side discharge brakes to choose from that work well, but for your rifle this is what I would install.
JP - Compensators - Bennie Cooley Signature Series
Enjoy!!
Jeff
+1 on the Beenie Cooley! I have one on my .270 AI and I'm very pleased, being able to see impact on target is priceless.
Below is a video I took fire-forming to AI (pushing 175gr Matrix VLD at 25919 FPS), kinda shaky because I forgot my rear shooting bag to stabilize the shoot but overall it's not bad.
__________________

I voted for my "FREEDOM", "GUNS", and "MONEY" - keep the change - UNK.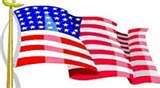 "I am always proud of my country!"
"Leadership Rule #2: Don't be an @zzhole." - Maj Gen Burton Field.