Re: Which Bipod??
---
Quote:
Originally Posted by
BobbyL
The 6-9" harris swivel bipod is one of the better that i have used for its price range.
+1 ... just make sure you can clear any obstruction , i.e., tall grasses, etc... at that height. I have the HS25C that adjust from 13"-27" so I can go from prone to sitting position to make the shot.
Good luck!
Ed
__________________

I voted for my "FREEDOM", "GUNS", and "MONEY" - keep the change - UNK.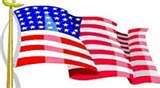 "I am always proud of my country!"
"Leadership Rule #2: Don't be an ***hole." - Maj Gen Burton Field.