Re: Ammo Help Please!
---
Quote:
Originally Posted by
WildRose
HSM makes decent match grade .308 as well. I've shot a ton of it in my M1A's.
Sniper Central did a pretty decent evaluation of a long list of match grade .308 ammo several years back. Here's a link to it.
Match Ammo Comparison Test
That's pretty darn good; thanks for sharing.
You might also consider DTs >>>
308 Winchester
Good luck!
__________________

I voted for my "FREEDOM", "GUNS", and "MONEY" - keep the change - UNK.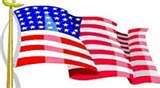 "I am always proud of my country!"
"Leadership Rule #2: Don't be an ***hole." - Maj Gen Burton Field.