Re: 7mm Mag or 7 RUM for OCT 12 Guns, 2 Choices
---
Quote:
Originally Posted by
Subnormal
Feenix,

I can't speak for Kirby but I believe he will take a special action rebuild on request with his approval. If you have the time, maybe we could test some of our rifle builds and in the future Kirby's rifle builds among gopher fields south of GF along the Smith. Let me know if interested. Great practce for comming hunting season.

Subnormal
Indeed! Kirby is probably super busy these days trying to complete them builds for the upcoming season.
Gopher shooting is fun and makes an excellent practice. My hunting buddy and I have been shooting for the last 3 weekends ... we normally go to a friends ranch in Cascade.
I will be tied up for the next couple of weekends or so but will definitely have you in mind for the invite.
Happy safe hunting/shooting, cheers!
Ed
__________________

I voted for my "FREEDOM", "GUNS", and "MONEY" - keep the change - UNK.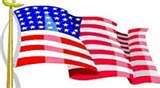 "I am always proud of my country!"
"Leadership Rule #2: Don't be an ***hole." - Maj Gen Burton Field.