went out this morining to a new spot .hadnt been out 10 mins when i spotted 11 roe deer feeding out on a large peace of flat ground.ranged them with the leica at 350 yards .there was a strong wind blowing from in off the sea so couldnt shoot from that distance the 6mmppc drifts really bad in the wind.didnt have time to crawl all the way into them so was kinda running out of options and time .then just by luck a doe began feeding towards me so i got set up and waited 5 mins later she was 203 yards away would of let her come closer but she was going to dissapear behinh some hight grass.seetled the two hundred yard line of the leoupould just behind her leg and held a couple of inches for the wind.she ran 10 yards then droped.the bullet destroyed both lungs.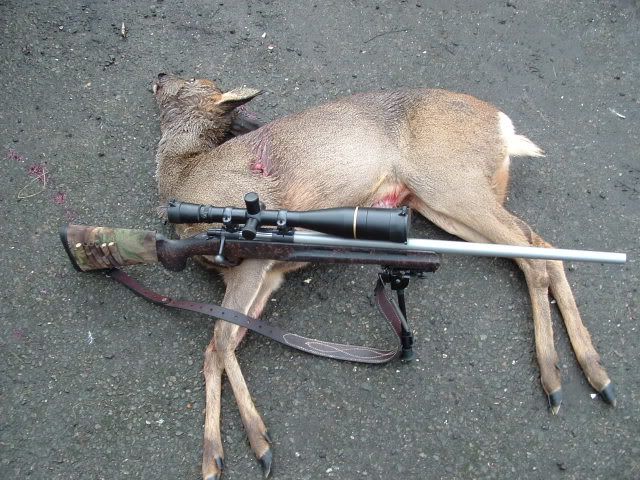 this is a pic of my little deer shed i built for hanging them in ill skin theses tommorow.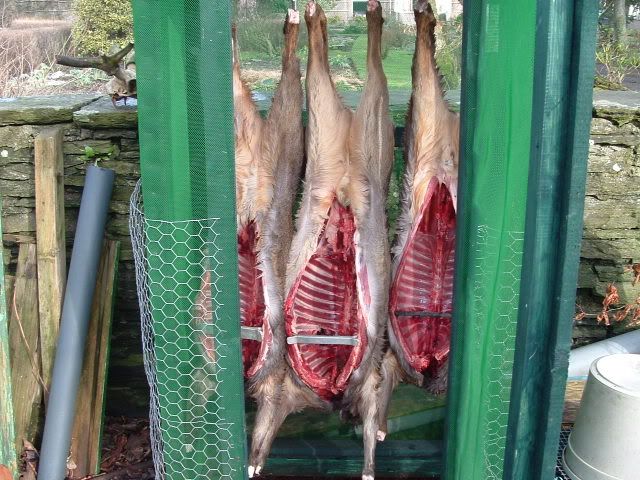 and one i skinned yesterday there is quite alot of meat on a little roe and they are very good eating.