Got this Gibbs 1903A4 Springfield Sniper 30-06 about 3 years ago. Never shot it much. I had a good load with for my Garand with the 168 MatchKing, but the Gibbs didn't like it much(1.5" group). Played around a little with the 125 Ballistic tips and it would shoot them into 1".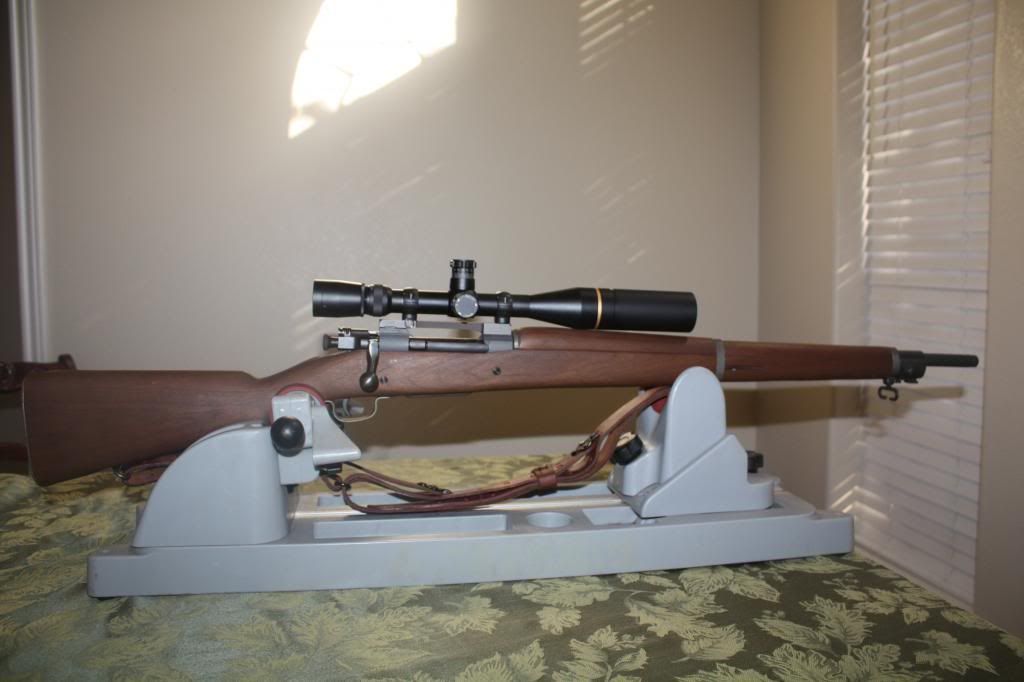 I decided to sell it a couple of months ago and had three takers but they all changed their minds because of a small chip in the stock. So I figure, might as well do some serious load workup and see if the rifle will shoot. I wanted a long range bullet in the 150g range for whitetail deer, so I chose two to try. The 155 Hornady AMAX and the Berger 155 VLD Hunting. I started out with a medium load of Varget. This is the first groups...
The AMAX was a success on the first try but I wasn't satisfied with the Berger. The first batch of Bergers had 030 jump, so I decide to move closer. The next batch was only .005 jump and did great.
Now i'm ready to start moving out to 300 and then 600 yds and see how she does, but i'm tickled so far!