Nice Skyking! Good video and even better shooting - impressive.
A few guys met in the weekend, for an improvised "ELR-shoot". We have access to a deserted piece of land consisting mainly of rock, with large and small boulders abundant.
2' by 2' steel was placed at 1000 and 1340m - 1094 and 1466 yards.
We were shooting over a 300m range, that also has steel targets to about 700m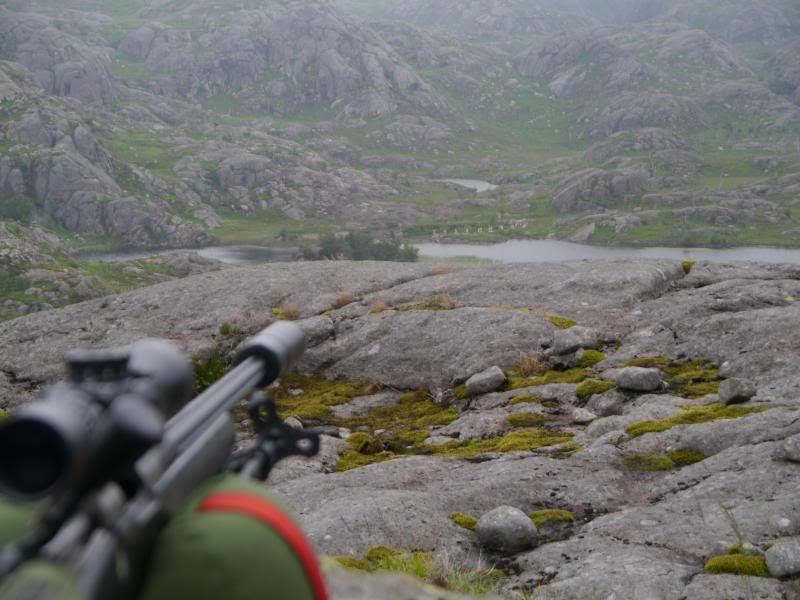 I used my 338LM mostly, both for it has a match size barrel, and because i dont like to shoot the tiny 7mm barrel as much. It is a known barrel burner and i want it to hunt with.
29 shots was fired from the 7WSM. In 15-25mph of varying crosswind to tailwind, rainshowers and haze, i was very impressed with the performance of the little thing - we were two guys shooting 7WSMs and even at 1405m (1537yd) we were both more or less consistent on a rock about 1m wide /0.5 tall (3 by two feet). 3shot groups would be 30-40cm, about a foot, as viewed throught the big Swarovski spotter. I wonder what we could have done in light wind..
Close attention to the wind was paramount, and even more so because we all used silecers, and could only shoot a few rounds each string.
The plate at 1340m was hit almost 100% in some attempts by the other 7mm shooter, myself was tricked by the wind sometimes. At 1km both rifles and shooters were "absolutely" deadly both on the plate, and on a 8" rock lying on a large boulder.
The rock would not fall down, so i followed up with the 338LM, but even 5 hits in a row would not topple it.
Hansen 7mm WSM,
I was thorougly impressed with both rifles anyway. Even with some problems spotting through haze, and with scoops vibrating in the wind, I and several shooters hit 2moa size boulders well beyond 2000 yards (1850 and 1972m) some shots were lost, but given the small hit signature, i believe they were simply not seen by the spotters.
"LongRange" with "Yrcan"'s big 338LM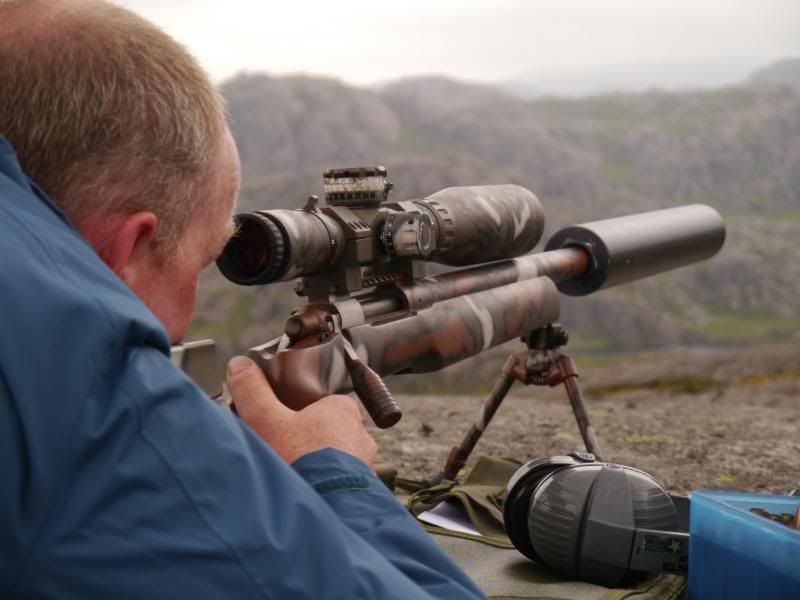 Basically, the 7mm's impressed, but beiing small hunting rifles, they could not compete with the 338s. My 338 is a 9kg Barnard PL, and repeatedly hitting the center of the 1000 plate eventually made a fist sized ragged hole in it...
Lobbing to 1850m, a 1' by 1' group formed on the distant rock - this was while the wind was from the rear - later the wind shifted and 3mils of windage was needed to steer bot 180gr VLD and 300gr OTMs into the 1000m gong. Still accuracy was good.
My position, the Barnard, a Swaro spotter, needed in the thick haze that sometimes formed, and the fellow that organised the whole thing.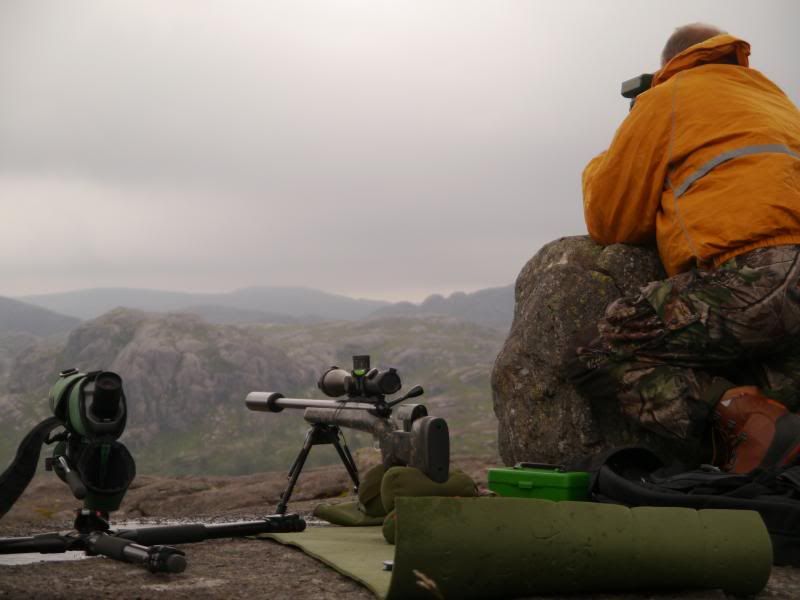 A learning was the elevation drift. On some targets and winds, we would see large elevation errors and spreads. One shooter had a Magnetospeed chronograph attached, and measuered every shot. Even so, he would hit 0.3-0.5 mil low compared to what is usually hard data. Most shooters hit low on these targets, and wihout the chrono, we would have blamed inconsistent loads or something, when it was the wind playing havoc.
"Yrcan", letting loose at 2km
Heading home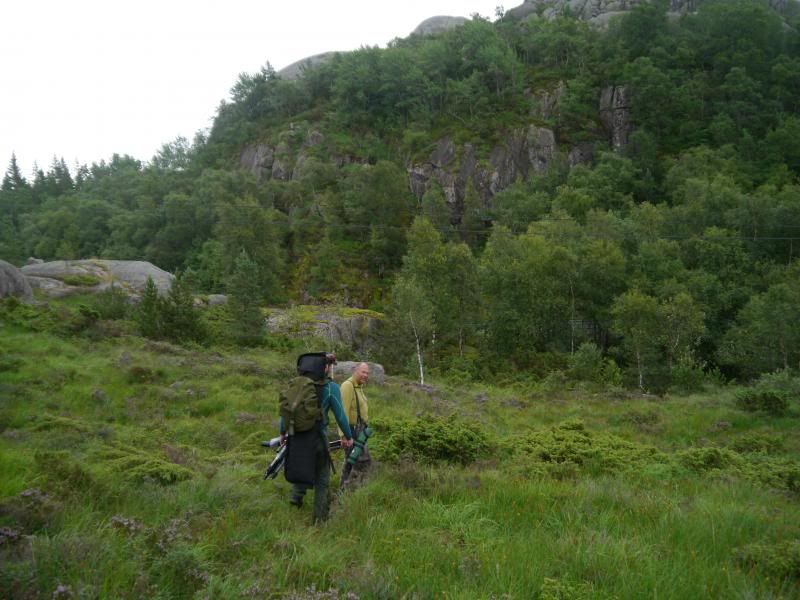 K