Re: My wife's AR ...
---
Quote:
Originally Posted by
500mag_guy

Bushmaster optic ready with a vortex 4-12x44

Sorry to high jack your thread Ed.
Eric,
No sweat! Share and post as necessary. Cheers!
Ed
__________________

I voted for my "FREEDOM", "GUNS", and "MONEY" - keep the change - UNK.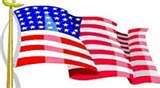 "I am always proud of my country!"
"Leadership Rule #2: Don't be an ***hole." - Maj Gen Burton Field.