AR Optics by Bushnell BDC
---
Bushnell - AR Optics
I was looking for a scope for my wife's RR and this looks very promising. E-mailed their CS and found out ...
I show this model is made in china. I hope this is of assistance.
Please do not reply to this message.
Bushnell Customer Service
1-800-423-3537
Thank you.
Now I have to reconsider.
__________________

I voted for my "FREEDOM", "GUNS", and "MONEY" - keep the change - UNK.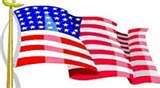 "I am always proud of my country!"
"Leadership Rule #2: Don't be an ***hole." - Maj Gen Burton Field.